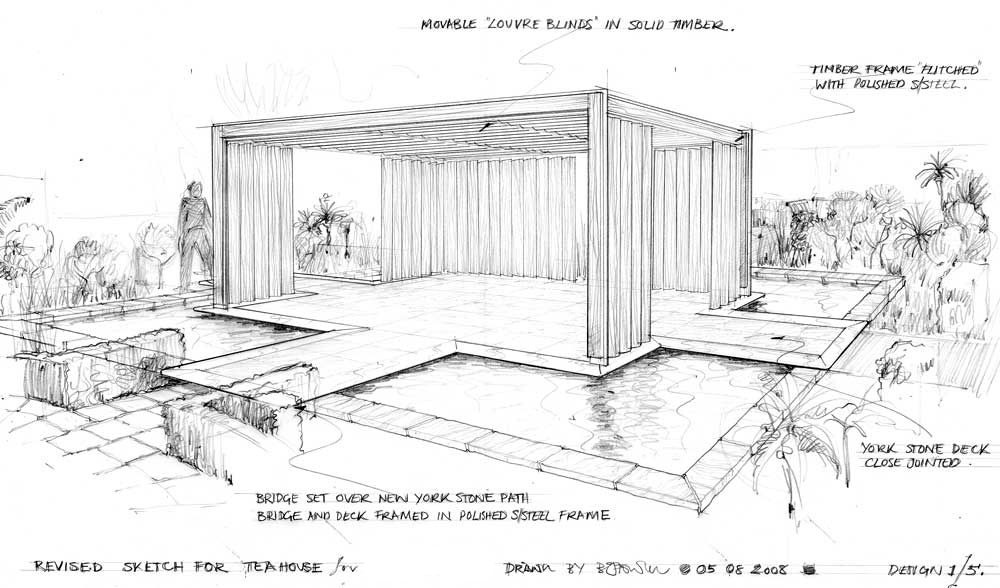 Our Shiny Benches appear to balance on point, vanishing into the environment. This playful garden furniture suite was first commissioned by TTP for Melbourn Science Park and the benches later batch produced by Alexander Rose Ltd.
This imposing Kontiki Bench commissioned by TTP for Melbourn Science Park is designed to simulate the experience of sitting in a forest. The sweet chestnut poles are in fact entire saplings sustainably produced from forest thinnings.
A giant Kirkstone slate Sundial Picnic Bench is the last of three arty concept pieces we designed and built for TTP at Melbourn Science Park. The sundial's six-metre high spruce gnomon was installed with guidance from a passing scientist who helped us align it accurately with true north. The heavy baulks, or benches, made from solid douglas fir seat up to 24.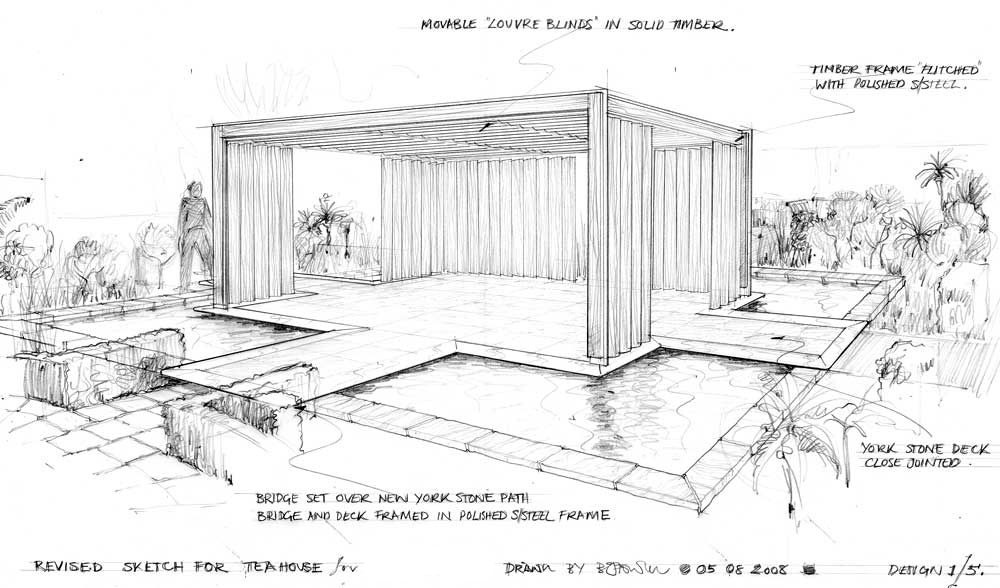 This garden Tea House inspired by louvre blinds is composed of slim moveable panels that can be adjusted according to the position of the sun to provide warmth or shade.
This urban garden office is fully serviced and insulated to provide a comfortable extra room within permissible development size restrictions.
We built this bright garden room and swing seat designed by Murdoch & Wickham landscape architects, who were pleased to see their garden win silver-gilt at the Chelsea Flower Show.
Boat builder Mark Edwards MBE taught Ben to build boats when he was fresh out of art college in the early 1980s. Fast forward a few years, and Mark chose Fowler & Co to make the doors and other joinery for the Royal Barge Gloriana Lord Sterling had commissioned him to build for the Queen's Golden Jubilee.
British Airways asked us to come up with a series of creative outdoor furniture solutions for their new HQ at Heathrow Airport.
Constructed entirely from hardwood, this folly temple for a house in Windsor Great Park is crowned with a striking copper-clad dome.
An attractive weathered hardwood pergola in Croyd provides a shaded outdoor dining area in keeping with a period property.