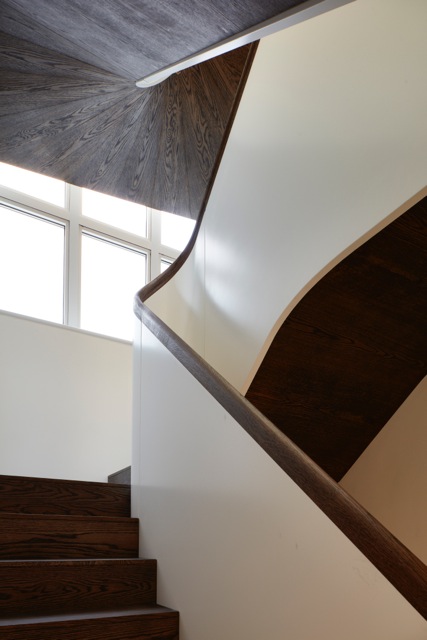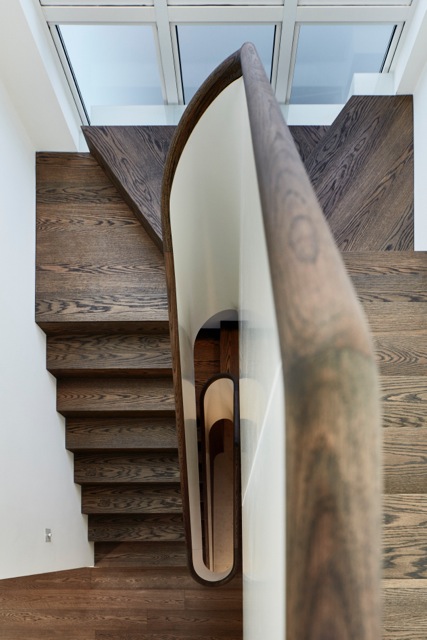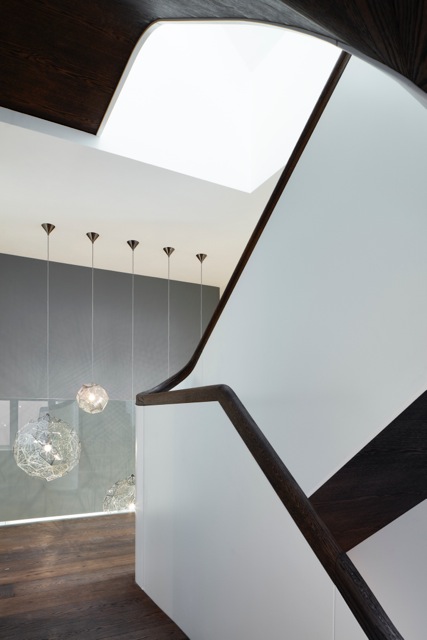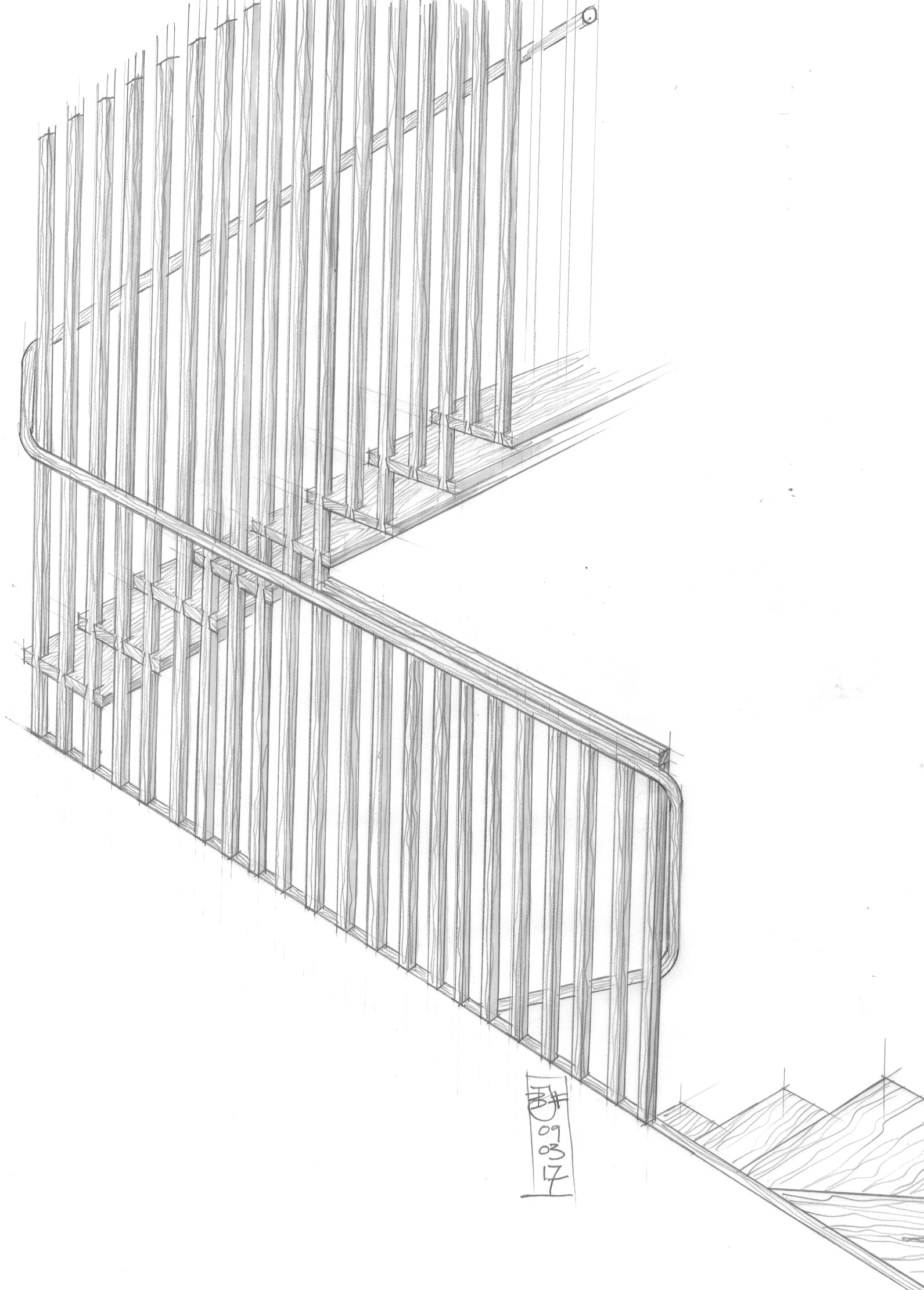 We built this statement staircase for a beautiful modernist home designed by architect Simon Winstanley in Kirkcudbrightshire. The staircase with laser cut steel frame, solid oak treads and hand mitred ballustrade, is featured in Homes & Interiors Scotland (Jan/Feb 2014).
A floating structural steel staircase with integrated low-energy LED strip lighting.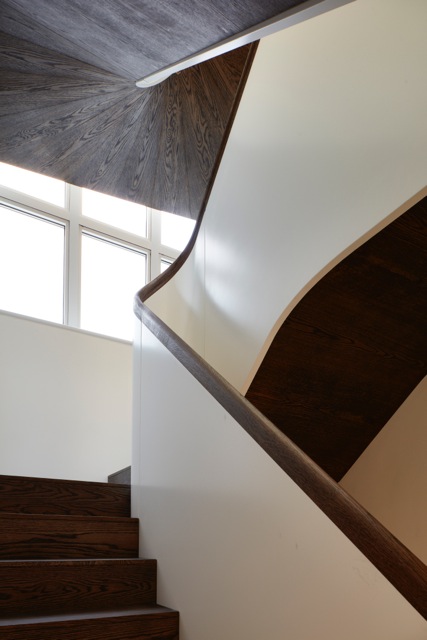 We designed this staircase together with Architect Robert Hirschfield. The elegant lacquered balustrade is capped with a continuous moulded handrail, hand carved from oak to match the fluid underside that follows the curves of the staircase. It all came out with the feel of an Edwardian Gentlemen's yacht; lovely, if we do say so ourselves.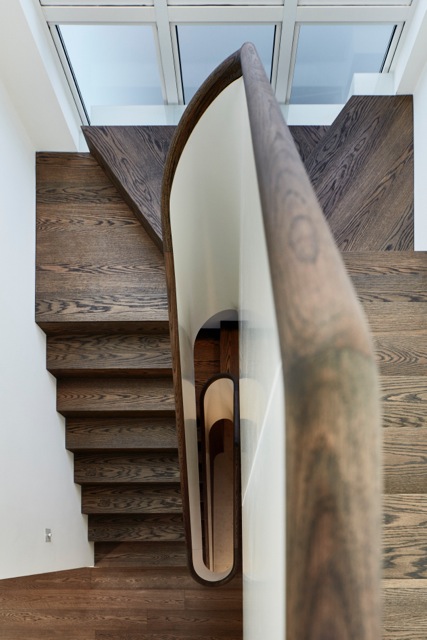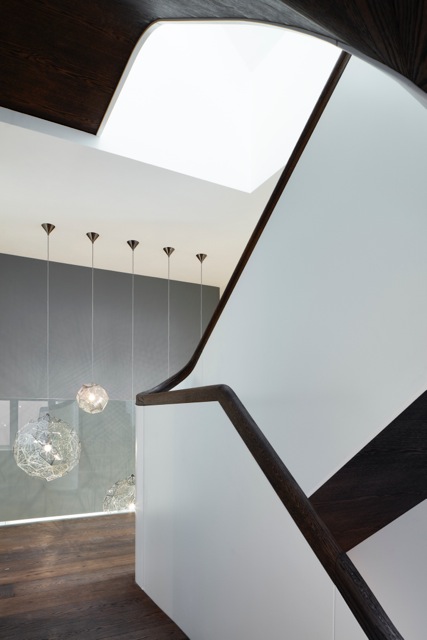 Our Adelene spiral staircase accessing a mezzanine level workspace, employs a seamless curved glass ballustrade with oak treads and panels.
This beautiful solid oak staircase was designed by Graham and Emily of Prewett Bizley for their own-built passive house in Somerset. The deceptively simple design was handmade by Matt and Geoff in our workshop in record time.
This floating staircase leading to a mezzanine level is constructed from lazer cut steel and solid walnut treads.
Constructed from plywood encased in oak constuctional veneer, this slim staircase is accented by an LED lighting strip. The sturdy ballustrade allows the treads to be very slim, making optimum use of a narrow vestibule.
Cantilevered staircase in solid oak with attractive comb-jointed footings.
Dovetailed and spindled Oak staircase for London townhouse
Detail of dovetail jointed stair treads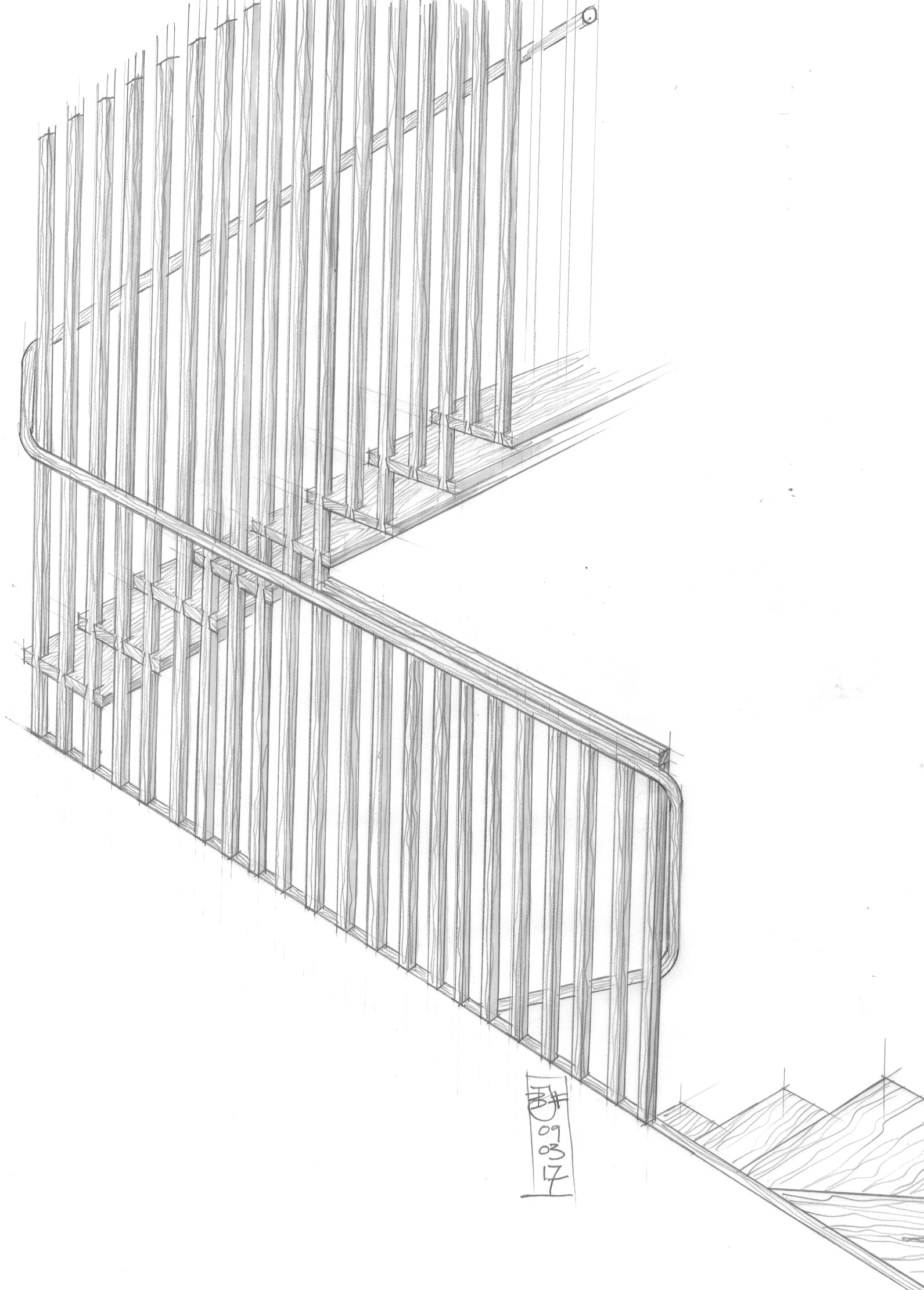 An early development sketch